Tribute to a Tech Pioneer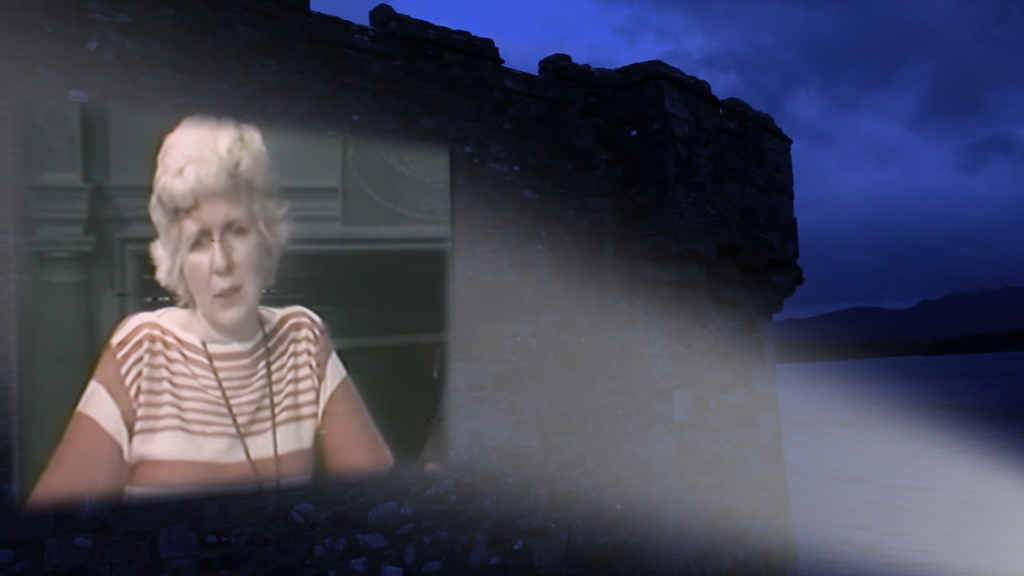 New short film pays tribute to remarkable innovator
Local tribute to Creeslough born computer pioneer
A new short film focusing on the early life of one of Ireland's greatest ever technology innovators, computer programming pioneer Kathleen 'Kay' McNulty Mauchly Antonelli, has been made to celebrate her life and work from a Donegal perspective.
Kay was born in Feymore, Creeslough in 1921 under the shadow of Cruckatee and Muckish.
She was born into a turbulent time in Irish history during the War of Independence. Her father, James McNulty, who was active in politics and a noted champion Irish Step dancer had lived in America for some time before he got married and began a family in Creeslough.
In America he trained as a stonemason and on his return to Ireland built a fine two story house and continued his active role in politics and went on to become a volunteer training office.
On the night of Kay's birth, James was arrested and imprisoned in Derry Gaol for two years before being released without trial.
Emigration
By this time he had three young children, Kay and her two older brothers, so he decided to return to America in 1923 where he had relatives.
In October 1924 the rest of the family joined him when they set sail for a new life in the US and they all eventually settled in Pennsylvania.
While she was very young when she landed in the USA, Kay still retained lifelong memories of her early years in Feymore.
She recalled that they only spoke Irish at home in Creeslough and this was something they continued to do when the arrived in America. In fact, she recalled not being able to speak English at all at that time in her life.
Perhaps, as a signal of the intellect and aptitude she would become renowned for in her later life, she would use the school books of her two older brothers and with their help learned to speak English and by the time she was ready for school not only had a good command of the language but also arithmetic.
In the US their family grew and expanded and her uncle who was originally left the family homestead in Faymore, also travelled to Pennsylvania, to be with his relatives and they all lived together.
Despite learning English, Kay would retain the Irish language and recalled her prayers in Gaelic for all of her life.
Her father went on to befriend and work for renowned Irish America Contractor John B. Kelly, who's daughter Grace Kelly went on to become one of the most iconic figures in film in the 1950's and became Princess of Monaco when she married Prince Rainier III in April 1956.
Education
Kay showed great aptitude for education and attended school in Chestnut Hill and J. W. Hallahan Catholic Girls High School in Philadelphia. There she had taken a year of studying algebra, a year of plane geometry, a second year of algebra, and a year of trigonometry and solid geometry. After graduating high school, she enrolled in Chestnut Hill College for Women. During her studies, she took every mathematics course offered, including spherical trigonometry, differential calculus, projective geometry, partial differential equations, and statistics.
She graduated from there with a degree in mathematics in June 1942.
Her chosen field of study led her to answer an advertisement in a local newspaper looking for maths graduates during the Second World War to help the war effort by calculating bullet and missile trajectories at Ballistic Research Laboratory, which had been established at the Aberdeen Proving Ground in Aberdeen, Maryland.
Her first title was as a human "computer" due to the computational nature of the work she and other women were undertaking manually at the time.
Unknown to her initially, there was a major programme underway in Aberdeen where engineers were developing a top secret new device called the Electronic Numerical Integrator And Computer, or ENIAC for short.
This is now regarded as the first general purpose computer.
Kay was invited to take part in the programme and became one of the first people to learn to programme the machine using a stack of wire diagram blueprints. It cut the time of working out problems like missile trajectories from weeks to seconds.
Working along with her were Betty Jennings, Betty Snyder, Marlyn Meltzer, Fran Bilas, and Ruth Lichterman who are all now regarded as the first programmers of the ENIAC.
Indeed, her pioneering work on the ENIAC brought more than career recognition as she went on to marry the ENIAC co-founder, John Mauchly in 1948.
Kay, John and her family would always maintain links with Creeslough and they visited the area a number times returning to visit the house where she was born, as well as many local attractions including Doe Castle.
Kay and the other women who pioneered the programming code that set the standard for the computer aged that followed are now remembered as icons of STEM (science, technology, engineering and maths) subjects and are celebrated in academic and technology circles.
Dublin City University renamed their computer building after the Creeslough born woman.
President of the college, Prof. Brian MacCraith said the naming of the "Kay McNulty Building" is a testament to the pioneering influence Kay had and they were very proud to honour her, her work and her Irish roots.
New film
Prof. MacCraith's testimony to her features in a new short film that was made by Creeslough based filmmaker, Eamonn McFadden, who has created a 10 minute work that serves a local tribute to Kay, to mark an acknowledgment from the people of her home town for the legacy she left in computing and technology.
He says he felt that more needed to be done to honour the achievements of Kay, as her work helped to change the world around us.
"Having worked with my friends making the film Glass Mountain: The Story of Muckish sand, a number of years ago, I always thought it would be nice to do something similar to acknowledge the work of Kay McNulty. The more we researched, the more it was clear that she always maintained links to her home regardless of the high level of achievements she reached in the US, and that was something we wished to highlight. I read a great deal on Kay and the ENIAC and found a wonderful clip on YouTube that was recorded in 1977 which shows Kay explaining how she became involved in the ENIAC and what it was like to learn to programme the first computer. She came across as very good natured, sincere and someone who really enjoyed the challenge this work presented. I noticed that the footage was posted by Bill Mauchly so I tracked him down and it turned out he is Kay's son. Bill was incredibly generous with his time and he also included his sister Gini in on the project. They supplied us with a great deal of invaluable material that went into making the short tribute film to Kay. Not only did they provide information and family archives, but Gini kindly helped to record a voice over material from her mother's memoirs and Bill provided some amazing original music for the project."
The project was funded by Creative Ireland with the support of Donegal County Council and the The Department of Culture, Heritage and the Gaeltacht and the makers say they are very grateful for their support in being able to pay tribute to a true technology innovator and her Donegal roots.
After her involvement with the ENIAC programme, Kay later went on to work on the software design for later computers including the BINAC and UNIVAC I, computers whose hardware was designed by her husband John Mauchly and his company.
Mr Mauchly, who is also a much celebrated innovator and inventor, died in 1980.
Following John's death, Kay carried on the legacy of the ENIAC pioneers by authoring articles, giving talks, frequently along with Jean Bartik, with whom she remained lifelong friends, and also giving interviews on their work.
She married photographer Severo Antonelli in 1985.
She even made a visit to LYIT in 1986 where the college honoured her with the introduction of a medal in her name given to a computer science student each year.
She was inducted into the Women in Technology International Hall of Fame in 1997 along with the other original ENIAC programmers, and she accepted the induction of John Mauchly into the National Inventors Hall of Fame in Akron, Ohio in 2002.
In 2017 her daughter Gini travelled to Dublin, along with some of Kay's Irish based relatives, for the ceremony that saw their computer building being renamed in her honour.
The event attracted major coverage in the news at the time.
After a lifetime of dedication to her family and her career Kay passed away in Wyndmoor, Pennsylvania, on April 20, 2006, at the age of 85.
Filmmaker McFadden explains: "While it may be too late to give Kay the recognition she deserved during her lifetime in Creeslough. We feel very grateful to have the chance to do something to give that recognition now and share it with the people of our diaspora, members of the Mauchly and McNulty families, those who were inspired by her work, and, most importantly, the next generation – the children of the locality and indeed children everywhere who may go on to do great things in STEM, as we intend to share the film online after the launch for everyone to share, learn more about this remarkable woman, be inspired and to celebrate one of our own".