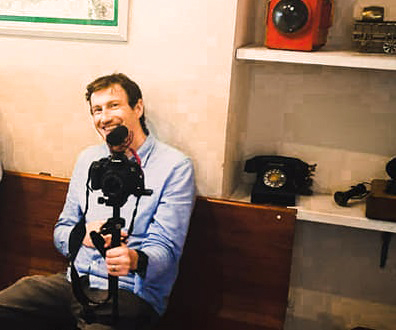 Hi. Eamonn here.
Just dipping my toe into the blogosphere for the first time.
This website I built for my new company went live today and it was all blogless. But now it's not.
Grateful to have it up and running and it was really enjoyable to build.
This blog area will now be the space where I get to share some of my news, features and content copy writing works, as well as updates on other projects like films, festivals, music, or whatever I'm lucky enough to be working on.
While I am truly on the path of being a dedicated multi-media creator, I'm looking forward to sharing some of the articles and features I work on each week in association with the mighty Tirconaill Tribune newspaper here in Donegal.
I freelance my services to them a couple of days per week and still love being connected with the newsroom and have huge respect for them and the freedom they afford me in my writings for them.
So not only will I share some of these stories, but also a little more on what was behind the story – something a typical article my not have the scope for.
So thank you if you have read this far.
I appreciate it and if you ever need to get in touch for a news story or help with any professional media services, just drop me a line through the site or give me a call.
Eamonn