Our story is that, well, we love a good story.
Over the last 15 years I have worked in media production including journalism, photography, film-making and motion design. Before that I worked in electronics.
I'd love to say it was the way I planned it, but it works well for the digital communication age we find ourselves in. 
By following our passion to help others share their story, the company has grown into a comprehensive one-stop-shop for all your digital media requirements – from eye-catching visuals to engaging video and copy writing.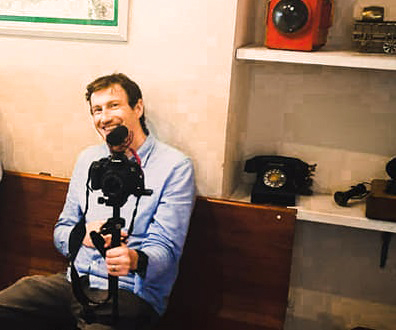 Eamonn McFadden - Founder
I'd just like to say thank you for checking out our site and the work posted up here. 
Just like the nature of our work, we are developing this site as we grow our business, our creativity and our engagement with new audiences. 
Already we have worked with some fantastic clients to create all manner of content for web, print and social media platforms. If we can help in any way please get in touch for a chat.
Our mission is simple. To help you present the best version of who you are, what you do and then connect you with the audience that can help you grow your business.